If Taiwan is the best kept secret in Asia, then Penghu is the best kept secret of the best kept secret in Asia. It has just everything you could possibly want from a tropical island vacation getaway. Less than an hour plane ride from Taipei with multiple flights daily, its also easy to get to. We are sure that a trip to Penghu is one that you will not regret, and there will be more things to do than you could ever have time for.

History of Penghu:

The Penghu Islands were historically an important strategic position for trade and military defense in the area. The Dutch, French, and Japanese all led campaigns against these islands. The Dutch first invaded Penghu in 1622, but soon after retreated to Anping after a treaty was made with the Ming Dynasty.

Konxinga later took control of Penghu and Taiwan after defeating the Dutch in 1661, Later, Kongxinga's kingdom fell to the Qing Dynasty.

In 1885 during the Sino-French war for control of Vietnam, the French sent as fleet to Taiwan, but failed to take the island. Later they attacked the Penghu Islands and occupied them for a short time, before retreating to Vietnam due to the Treaty of Tianjin.

After Japan took control of Korea in 1894, they also attacked and occupied Penghu in 1895, after which the Qing Dynasty ceded the islands to them.

After World War II, the islands were given to the ROC government, who retreated to Taiwan after the Chinese Civil war and still control the islands today under a free democratic government.

How to get there:By Plane:

There are daily flights from Taipei Songshan, Taichung, and Kaohsiung airports to Makung. the flight takes roughly under and hour. Rates can range from around 2200-6000 NT for a round trip.

There are also flights to and from Chiayi, Tainan, Kinmen, and Chimei, with charted flights to Hong Kong starting

September 2018.By Boat:

There are daily ferries from Chiayi and Kaohsiung. A one way trip takes about 4 hours from both locations. A one way ferry from Kaohsiung costs about

900 NT

for just a reclining seat, and a one way ferry from Chiayi costs about

1000 NT

.

When to go there:

Spring to Autumn. Winters are rather miserable.

Map:

Please see below:
Powered by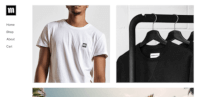 Create your own unique website with customizable templates.