If you only have a few days in Taiwan and you want to go somewhere outside of Taipei, you should definitely go to Taroko Gorge. On an island full of mountains, rain forests, beaches, and abounding natural beauty, Taroko Gorge might just take the top spot as the most beautiful scenic area in Taiwan.

Taroko National Park is well known for its

amazing marble cliffs and canyons carved out by the Liwu River. It is also a popular spot for hiking, rafting, and river tracing. If you have the time, come to the East coast and see it. If you don't have time, then make some time!

​History and Background:

Taroko National Park is well known for its marble cliffs and canyons, and is also known as "The Marble Gorge." Millions of years ago, the rock we see today was sediment at the bottom of the Pacific Ocean, but oceanic and tectonic pressure turned it into limestone, and later into marble. Later the Eurasian plate was uplifted where Taiwan is today, and a gorge was cut out of the limestone thanks to the Liwu River.

Taroko means "human being," from the Truku tribal language. Originally the Tupido Tribe settled in the area of what is now Tianxiang Taiti mesa. They built the Tupido Tribe Trail which was only

30 cm wide

, and resided there until they were massacred by the Japanese in

1914.

In 1917, the Japanese expanded the original trail made by the Tupido Tribe to

1.5 M

and forced aboriginal tribesmen to carry goods along the trail to the east coast. This is now the Zhuilu Old Trail. Currently only 3km of the trail is open to the public. The Japanese created a national park in the Area in

1937

, which was disestablished by the ROC in 1945, and then reenstated in as a national park in

1986.How to get there:By Car:

From Taipei, Take National Highway 5 to Yilan and then drive on the Suhua Highway 9 to Hualien. A few miles before Hualien City, the gorge will be on your right.

By Train:

Take the train to Hualien station, and from there you can rent a scooter or car, or take a tour bus to the gorge.

​For more travel information see

here

.

Hours:

8:30AM-5PM (Zhuilu old trail is open from 7AM to 10PM).

Flying a Drone?

​Apply for a drone permit

here

.

Price:

Free! (Except Zhuilu old trail, which is 200 NT per adult. See below for more info.)

​Map:

Please see below:

​

Here is a list of other Taiwan Blogs that we think are of note, as well as our list of blog lists (bloggoramma), and vlogs. We will keep this updated as best we can. If you feel that you should be on this list, please let us know.

Blogs:
Powered by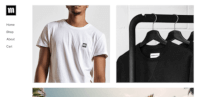 Create your own unique website with customizable templates.