Sixty Stone mountain (aka

Liushidan Mountain)

is a beautiful flower and mountain landscape on the eastern flank of the eastern rift valley in Hualien County. The annual Daylily flower blooms and amazing views of the Eastern Rift Valley attract thousands of tourists each summer. Some of the picturesque and beautiful views anywhere in Taiwan can be seen from this mountain.

Background:

The main crop on Sixty Stone Mountain is the Orange Daylily (aka tawny dayliliy, hemerocallis, golden needle flower, etc.). Orange Daylily is a nutrient and iron-rich plant, and is

traditionally

used as a garnish, spice, and preservative. In addition it is also added as raw materiel for rice paper and Chines medicine. You can buy dried bags of the stuff all over the mountain and surrounding areas.

According to some of the

locals

, Sixty Stone Mountain gets its name from the fact that instead of producing 50 stones (or dan, measure of flowers) per field, the

fields

on this mountain can produce 60 stones. Other people say that it is because during the Japanese Era, all the trees were cut down and there were 60 large boulders left on the mountain.

Nowadays the Mountain is a major tourist attraction, and has been highly marketed by the Taiwan tourism bureau. You can find pictures from this mountain on almost any Taiwan tourism brochure.

How to get there:

BY Car/Scooter: Take highway 9 south from Hualien. When you reach Dongzhu, there will be a sign to Sixty Stone Mountain just after the police station. The road up the mountain is small and closes after 6:00 PM. Only cars, small vans, and scooters are allowed up the road.

There are many tour groups that offer van rides up the mountain.

Hours:

Technically open 24/7.

When to go:

We suggest going during the Orange Daylily flowering season, which is from about July to September. If you go from 3-5 PM you should see an awesome view of the sunset if the weather is good.

​Map:

Please see below:
Powered by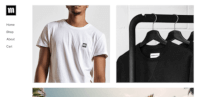 Create your own unique website with customizable templates.