Kenting Beach is the premier beach destination on the Taiwan mainland, and attracts more visitors than any other beach on the island. It features beautiful white sand and long, flat beaches, as well as clear water that is relatively warm year round. In addition, the beach has sunshine for most of the year. Popular activities include jet skiing, water skiing, surfing, swimming, and sunbathing. Located right next to the beach is Kenting Street, a great night market for snacking and tourist oriented shopping.

Background:

Kenting was first settled by Chinese during the

Qing

Dynasty. The word Kenting comes from twp words that mean cultivate (ken3

墾

) and strong man (丁 ding1). During that time, a group of strong men (or

Zhuang Ding

壯丁) came from Guangdong, who were basically Chinese pionners of the area to cultivate the land, hence the area was named Kenting for them.

The area was considered to be made into a park during the Japanese occupation due to it being the only tropical location in the Japanese Empire, but was never officially created.

Kenting National Park was established in

1984

as the first national park in Taiwan after WWII.

Kenting became a major vacation spot, becoming a center for hostels and hotels for travelers.

Kenting is considered by many to have the best beaches in Taiwan. This is because of its fine white sand and year-round warm temperatures and sunshine (it is in the tropical part of Taiwan after all).

Hours:Kenting Beach:

24/7

Kenting Street Night Market:

6:30 PM - Midnight

Price:

Free

When to go:

Summer! It's when the water is warmest and the sun is hottest. However there will be more people in summer, and there could be Typhoons.

Spring and Fall are also good times to go, as there will be less visitors and cooler temperatures.

Winter is an okay time to go as well, it will be warmer than the rest of Taiwan and the water will still be warm enough to swim in.

How to get there:By Car/Scooter:

Take provincial highway 1 south to the bottom of Taiwan until it becomes provincial highway 26. After that keep going past Hengchun into Kenting National Park. The beach will be on your right as you pass the Mcdonald's.

By Bus:

Busses leave daily to Kenting from Zuoying HSR station, Kaohsiung Station, and Pingtung. Get off at the Kenting Beach stop (

墾丁浴場)

.

By Plane:

There are direct shuttle busses to Kenting from Kaohsing's Xiaogang (KHH) Airport.

Map:

Please see below:

The area around Hujingtou in the island of Little Kinmen (aka Lieyu 烈嶼) is full of historical significance. It was the closest front line in Taiwan after the Chinese Civil War, only 5 KM from Xiamen. Now the museum and displays in the area are open to tourists who can experience what it was like to be on the front lines during the standoff between the PRC and KMT forces.

Background:

The Hujingtou Battle Museum was built in

1988

, and features a castle like building, including moats and cannons on display. The museum details battles that occured on little Kinmen such as the Da Eer Battle and the August 23 Artillery Battle (aka

Second Taiwan Strait Crisis

) in which the PRC and KMT forces battered each other with artillery fire for 4 weeks, killing roughly 800 soldiers in total. The battle resulted in a stalemate, with neither side gaining any ground and the Chinese using up all their ammunition.

The Battle Museum also conspicuously leaves out history of the 1987

Lieyu Massacre

in which ROC forces shot and killed 19 Vietnamese shipwrecked fisherman and tried to cover it up.

How to get there:

From Kinmen, take the ferry from Shuitou Harbor to little Kinmen. You can drive your scooter onto the ferry, or take a taxi once you get to the other side. The fort is on the northwestern corner of the island.

Price:

Free

Hours:

8:30 AM - 5:00 PM every day

​Map:

Please see below:

​Cheng Ching Lake (aka Cheng Cing Lake or Ching Qing Lake) in Kaohsiung is one of the most beautiful parks in Taiwan. Much of the lake is full of traditional Chinese gardens and architecture. Because of its size, it cannot be properly appreciated by only going there for one afternoon; there are simply too many things to see and do there.

People often don't realize that Kaohisung has a lot to offer to tourists. Many of the places down south aren't represented as well as sites in Taipei, which is why we want to help everyone realize what a great place it is. I used to live in Kaohsiung and exercise at Cheng Ching Lake daily, and boy do I miss it! There are many lucky elderly Kaohsiung residents that visit the lake daily for free, and I envy them.

How to Get There:
From the Weiwuying MRT station, you can take the 70A bus straight to the main entrance.

Map:


​​Price:
100 NT per person, 50 NT for students, 60/100 NT for cars (there is a discount for cars on weekdays), and 30 NT for scooters. If your ARC or National ID has a Kaohsiung address, you can enter the park for free!

Hours: 4 AM - 9 PM (no entry after 6 PM)

Historical Background:
Powered by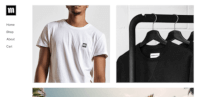 Create your own unique website with customizable templates.