Qingjing Farm (aka Cingjing Farm) is a high mountain farm in Renai Township of Nantou County. It features beautful mountain scenery, sheep petting zoo, animal shows, horse riding, and horesmanship shows.

Historical Background:

During Japanese rule, the area around Qingjing farm was originally pasture for the cattle of the Seediq aboriginal tribe. This is the same tribe that caused the

Mushe Incident

, the biggest rebellion against the Japanese during that era involving mass killings of Japanese and even more Aboriginals in return. If you don't know what I'm taking about, you should watch the film

Warriors of the Rainow: Seediq Bale

. The Mushe incident memorial can be found a littler further down the road in Wushe as the Mona Rudo Resistance Monument.

Later in

1959

the ROC government made the area a relocation area for a few military families to plant tropical fruits. In

1967

Chiang Chin-kuo (Chiang Kai-shek's son) visited the area and remarked: 「清新空氣任君取,境地優雅是仙居」meaning "There is fresh air for one to breathe, and the area is elegant like the dwelling place of a fairy." From then on the farm changed it's name from Rongmin Farm (榮民農場meaning honorary citizens' farm) to Qingjing Farm, meaning "Fresh Landscape."

By

1985

the farms around Qingjing all were making losses. But then the first hotel was built in the area, the income of which was greater than that of the farm itself. From then on the tourist sector of Qingjing farm began. Nowadays the farm is purely a tourist attraction, and many hotels and hostels have been built in the area.

Price:

Full adult ticket: 200 NT on holidays, otherwise 160 NT

Student ticket: 130 NT

Elderly/disabled/children 6-12: 80 NT

Groups over 30 people: 120 NT

Hours:

8 AM - 5 PM every day!

How to get there:By Bus:

From Taichung, take the Kbus, Nantou Bus, or Quanhang bus to the Puli bus station. You can also take Kbus from Taipei Main station straight to the Puli bus station. From there, you can buy entrance tickets to Qingjing and round trip bus tickets all in one via Nantou bus. The bus will leave and come back to Puli Station. Be sure to take the bus all the way to the Qingjing entrance.

By Car:

Take national Highway 6 to Puli and then continue onto provincial highway 14 all the way to Qingjing farm. There are private parking lots above the entrance for about 200 NT a day, and there are usually extra spots even on a busy day.

​Map:

Please refer to the map below:
Powered by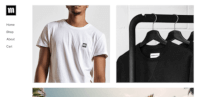 Create your own unique website with customizable templates.