Shuitou Village is perhaps the most visited historical village in Kinmen. It features mansions from some of the wealthiest merchants in Kinmen at the time, preserving western style mixed with traditional Southern Min style

architecture

. Walking through this village gives you a unique time-period view of Kinmen's history.

Background:

Shuitou Village has been inhabited for over

700

years. In it's prime, it was the richest village in Kinmen. The western style mansions (Yanglou 洋樓) in the village built by rich merchants are among the best preserved and extravagant on the island.

These mansions are available for tours daily.

Among the most famous buildings are

Deyue Gun Tower

, Jinshui Elementary School, and the Huang Family Ancestral House. Most of the people in the town were either fisherman or farmers, being close to the major wharf on the island (Shuitou Wharf).

How to get there:

From Kincheng, take Xinhai Raod Sec. 1 south to Shuitou village

Hours:

24/7

Deyue Tower and Mansion Tour Times:

09:00、10:00、11:00、14:00、15:00、16:00, and open for visits

8:30 AM -5:00 PM

every day.

​

Map:

Please see below:

Sun Moon Lake is a beautiful scenic area in Taiwan and a popular tourist destination. Besides the lakeside scenery, one can also enjoy boat rides, Taiwanese street food, gift shops, temples, a gondola, aborigine theme park, and more. It is for sure a must-see destination for anyone coming to vacation in Taiwan.

We have visited Sun Moon Lake a total of 6 times over 7 years, using 3 different cameras and 3 cell phone cameras, in luckily mostly good weather. In the blog below I will stitch together all of these trips in a way that hopefully makes sense. It may not be the most ultimate guide ever but it has most of the major sites in it.

Background:

Sun Moon Lake (aka Zintun in local Thao language) is the largest natural lake in Taiwan and home of the aboriginal Thao tribe. According to legend, a white deer led the tribe to the lake, and is now trapped in a marble stone on

Lalu Island

, which is sacred ground to them.

The name "Sun Moon Lake" comes from the different colors of the water in the lake, some of it being murky and on other parts of the lake, clear. Another account says that the name comes from parts of the lake being round like the sun, and other parts of the lake being curved like the moon.

The first hydroelectric plant was built on the lake in 1919 by the Japanese, which was later taken over by the ROC government. The hydroelectric power is part of a system of hdro power plants running from Wushe to Sun Moon Lake down to Shuili Township, and includes at least 8 plants.

Sun Moon Lake Scenic area was created in

2000.

The lake attracts visitors from around the world from year round for its beauty and surrounding sights, and is also known for the annual

Sun Moon Lake Swimming Carnival

which thousands of people attend each year.

How to Get There:

Bus: There are buses (Ubus/Kbus/etc) that leave all day from Taichung Station.

By Car: Take National Highway 6 from Taichung up to Puli, and then follow the signs on highway 21 down to Sun Moon Lake. You can also take a car/scooter up highway 21 up from Shuili Township further south.

Boat: You can circle the lake via three spots: Shuise Pier, Xuanguang Pier, and Ita Thao Pier.

Price:Scenic Area Entrance:

Free

Parking:

Around 100 NT per day for cars

Boat Ride:

300 NT per person

Gondola Ride (Ropeway):

300 NT per person

Formosan Aboriginal Cultural Village:

850 NT per person

Hours:Scenic Area:

24/7

Parking:

24/7

Boat Ride:

roughly 9:00 AM - 5:00 PM

every day

Gondola Ride:

10:30 AM - 4:00 PM

every day

Formosan Aboriginal Cultural Village:

9:30 AM- 5 PM every day

Map:

Please see below:

Deyue Gun Tower in Shuitou Village was once the highest building in Kinmen, originally built by a wealthy merchant to defend against pirates and thieves. The intricately decorated tower and surrounding buildings were also a sign of wealth and power to the rest of the island. It is one of the most visited attractions on the island, and guided tours are offered daily.

Background Information:

Deyue Tower was built in

1931

by a wealthy trader in Shuitou Village,

Huang Hui-huang, by architect

Chen Nan-An

at a price of

13,000

Silver Yuan. Chen Nan-an also built a mansion for Huang Huihang which sits behind the tower. Mr. Huang was a wealthy trader throughout Indonesia and Southeast Asia, and so he was a target for theft. The island had a problem with constant pirate raids, so protective measures needed to be put in place.

The tower was meant to be able to have a good view of Shuitou Pier, where most of the pirate attacks originated.

During Taiwan's martial law period, Deyue Tower and the surrounding mansions were

occupied

by KMT troops and used as a defensive outpost in case of invasion.

From what I can tell, the tower appears to have never seen any real action, but it certainly worked as a deterrent to pirates and thieves in the area.

How to get there:

From Kincheng, take Xinhai Raod Sec. 1 south to Shuitou village. The tower will be hard to miss.

Hours: 8:30 AM -5:00 PM

every day.

Free Guided Tour Times:

daily at 09:00、10:00、11:00、14:00、15:00、16:00

Map:

Please see below:
Powered by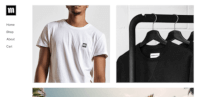 Create your own unique website with customizable templates.