Fo Guang Shan (aka Buddah Light Mountain, Buddah's Light Mountain, or Buddha Memorial Center) is a Buddhist sect based in Dashu District of Kaohsiung. The headquarters in Dashu feature the largest Buddhist monastery in the country along with a 8 pagodas, a large pyramid, huge sitting buddha statue, and Buddha museum. The massive complex can fill a tourists itinerary for more than a day, and is

TripAdvisor's

top ten tourist landmarks in Taiwan.

Background:

The Fo Guang Shan religion was established by Hsing Yun in

1967

, begning with the development of the monastery in Dashu. The religion is focused on Humanistic Buddhism, with an emphasis on technology.

Fo Guang Shan has since grown to be one of the largest charitable organizations in Taiwan. Currently it has established medical programs, several colleges, one university, and has presence in 173 countries.

The Fo Guang Shan Buddha Museum started construction in

2008

and was completed in 2011.

One of the most precious artifacts in the museum is the tooth of

Sakyamuni Buddha

. The grounds feature eight pagodas, hundreds of statues, 4 different museums, an auditorium, Jade and Golden Buddha Statues, and 48 underground palaces (time capsules).

How to get there:

From Kaohsiung, take provincial highway 29 north to Dashu, and it will be right in front of the National Highway 3 bridge. You can also travel there via public buses.

Price:

Free

Hours:

9 AM to 8 PM

Map:

Please see below:
Powered by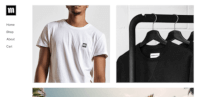 Create your own unique website with customizable templates.