​We made our way out of Long Dong and went to the Shi Lin Night Market (市林夜市)。 It was definitely a large night market, but we were not impressed with the lack of food there, especially lack of sweet potato fries. Things were reasonably priced there though, and we bought some t-shirts there for 250 NT a piece. Then we made our way to eat sushi. We went to one of the conveyer belt sushi bars. I enjoyed the food, but I am not but of a sushi expert. We ended up eating 43 plates of sushi between the three of us. Then we stayed at the Shen Went Hotel (神旺飯店). It was nice to have a real shower for once.

​On Thursday we took Matt to the airport. He seemed to enjoy his stay and the food grew on him overtime. Then we made our way to the Taipei Zoo. The most unique part about this Zoo it showed all of the Formosan big game animals, and it had pandas. It also had the usual insects, lions, elephants, giraffes, penguins, and children. We wanted to go on the gondola, but it happened to be closed, and the National Palace Museum that we planned to go to that evening closed at 6:30, so we went to the 101 instead. It was impressive to see at night, but not much different from the 85. And we hadn't ever lived in Taipei so we didn't really care to be honest. That ended our day. We stayed at our friend's house that night, then in the morning returned the car; the rental company charged us an extra 700 NT for driving on the highway, but didn't mention any tickets. Then we took a bus to Kaohsiung, our home, through Ubus 統聯客運, which was about 200 NT cheaper than the train.
Powered by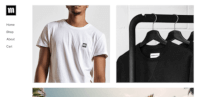 Create your own unique website with customizable templates.