Baishawan is one of the nicest beaches in northern Taiwan. The sand is white, the water shallow (and warm in the summer), and it is relatively well kept and clean. Due to its proximity to Taipei, it sees lots of visitors especially from foreigners. Swimming, sunbathing, surfing, and kite surfing are all popular activities at this beach.

Background:

Baishawan (literally White Sand Bay) was formed roughly

800,000

years ago by volcanoes spewing lava into the ocean creating Fuigui Cape. Later coral grew near the shoreline, which makes up for most of the white sand seen on the beach today. The white sandy beach extends about

one

kilometer along the coast. Now it is one of the most popular destinations on the north coast of Taiwan. Because of its proximity to Taipei, there are sure to be many visitors, and because Taipei has the highest concentration of foreigners, be prepared to see a lot of other foreigners as well.

How to Get There:By Bus:

Take Keelung bus from either Danshui MRT station or Keelung TRA station.

You can also take the yellow and white North Coast Shuttle Bus to Baishawan station.

By Car:

Drive on provincial highway 2 out of Danshui to the northeast, or out of Keelung to the northwest. The beach area is near Sanzhi District 三芝區.

Price:

Free

​Parking:

Free. There is a parking lot in front of the main entrance. If this is full, you can park along the road next to it.

Showers: Cold Shower:

20 NT

Hot Shower:

40 NT

Foot Wash:

10 NT

If the main showers next to the visitors center are closed, there are other paid showers to the north and south, but without hot water.

Hours:

May, June, and October 9AM - 5PM

July, August, and September

9AM - 6PM

Map:

Please see below:
Powered by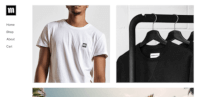 Create your own unique website with customizable templates.