Liji Moon World (aka

Liji Badlands) is a rare geological formation right next to Taitung City in eastern Taiwan (not to be confused with the larger and better

Tianliao Moon World

). It is composed of easily eroding clay deposits, that erode faster than plants can grow on them, creating a unique moon-like landscape. If you are in Taitung, you should take the short trip across the Beinan River and enjoy these beautiful eroding masses of clay and dirt.

Geological History:

Typical

badlands

are found in dryer climates, are composed of sedimentary rocks, typically have very little vegetation, and have deep valleys or ravines. The badlands in Taiwan are unique in that they are in a tropical rain forest. How is this possible?

The soil at Liji Badlands formed under the ocean millions of years ago, forming a layer of sediment called a melagne. Over millions of years, the land was lifted up due to plate tectonics until it became dry land. The rocks are

composed

of mudstone, sandstone, shale, and chalk. Because of high alkaline levels due to chalk in the soil, trees and grass cannot grow, and basically the only plant that can grow in the soil is spiny bamboo. The lack of vegetation as well as high rainfall gives way to quick eroding hills, or badlands. The Beinan River (

卑南溪)

also helped to carve out the landscape and bare hills.

Because of the white greyish color, the hills seem to glow when in moonlight, hence the name "Moon World." However to the casual observer, the landscape looks like the surface of the moon as well. The name "Liji" comes from the name of the village where the formations are located.

How to get there:
By car: From Taitung City, take the East 45 highway out of the city, across Beinan River and the badlands will be on your right.

By train: Get off at Taitung Station, and from there you can literally walk to the badlands; its only 2KM away. Alternatively you can rent a scooter or take a taxi.

By plane: From Taitung Airport, hire a scooter or taxi and then take highway 11 then the East 45 Highway to the badlands.

Price: Free!

Hours: 24 hours a day!

Map: Please see below:
Powered by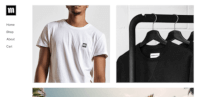 Create your own unique website with customizable templates.