Guishan Island (literally Turtle Mountain Island) is a turtle shaped island off the coast of Yilan in Eastern Taiwan. Once inhabited by fisherman, it is now a coast guard base, but is open for day tours. The island tour includes beautiful sea cliffs, hiking, a lake, abandoned village,

military tunnels,

and whale watching just offshore.

Background:

Turtle Island has been inhabited since at least the Qing Dyansty. When the ROC took over Taiwan, the island had one elementary school and no hospital. Many people relied simply on religion to cure their sicknesses. During typhoons, the dock would sometimes be destroyed, leaving the island without food for days or weeks. Also, there was way more men on the island than women, and it was hard to convince prospective wives from Taiwan to go live an such a remote island with harsh conditions. As a result, the government relocated everyone living on Turtle Island to the main island of Taiwan in Toucheng township of Yilan in

1977

. The people could have chose to stay, but they went without protest. The ROC then made the island into a restricted military base. In 2000, the Island was opened for tourism, the military aspects of the island were phased down, and it was made into an ecological reserve. Now the island allows for Tourists to come during the day, but no one is allowed to stay overnight.

How to get there:

The only way to get there is by boat from Wushih Harbor in Yilan.

To get to Wushih Harbor from Taipei, you can take the TRA train to Toucheng station, and then take a taxi from there. Otherwise you can drive on National Highway 5 to Toucheng; there is free parking at the harbor (drive to the very end of the harbor).

You can purchase a ticket at the harbor or book online in advance via

KK Day

or a similar website.

Price:

Whale watching on a boat around the island: 800-1000 NT per person.

Once around the island on a boat and 2 hour tour of the island: 800-1000 NT per person.

Whale watching and island tour: 1200+ NT

Island tour including hiking to the top of the island: 1200+ NT

For more information, look at

KK Day

or other tour/ferry sties or book a personalized tour with

My Taiwan Tour

.

Hours:

2-4 hour tours start from 8:00 AM or later and end in the afternoon until about 4:00 PM.

When to go:

March-November. These tours are generally closed from December to February due to rough seas and cold weather.

Map of Guishan Island:
Powered by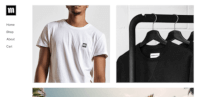 Create your own unique website with customizable templates.