The Luku Incident Memorial is a reflective arch statue in Shiding District of New Taipei that commemorates what is known as "the

largest political even

t of the nation's White Terror era." The incident involved two brothers that had started a communist party holdout in the mountains of Shiding. The resulting response, from the then martial law-era ROC government under then Dictator Chiang Kai-Shek, was thousands of police officers arresting hundreds of innocent people, with many of the people being falsely imprisoned and executed.

Historical Background: 

Two brothers, Chen Pen-chiang and Chen Tung-ho (陳通和), created an armed communist party holdout in the Luku village of Shiding District. They also organized a youth group consisting of underage villagers, however this group did not participate in any illicit activity.

In response, on Dec. 28th, 1952, about 10,000 police officers and ROC armed soldiers raided the village over the space of four months, blocking off roads and arresting everyone while trying to remove the communists.

Around 400 people in the surrounding areas were arrested, with 200 of those people being tortured and 35 killed. According to the

Taipei Times:

"Among the 200, 12 were not indicted or released for turning themselves in, while 98 were given prison sentences, 19 of whom were underage."

Due to the terrible injustice dealt to the village and the surrounding people, the Luku Incident Memorial was erected in the year 2000.

For more information on the incident, check out the articles written by the Taipei Times

here

and

here.

You can also check out the Wikipedia article in Chinese

here

.

How to get there:

​Travel south on Academia Sinica Road in Nangang, and then take Jiuzhuang Street Sec. 2 (舊莊街二段) all the way up the mountain. The memorial sits at the border between Taipei City and New Taipei City.

Map:

Please see below:
Powered by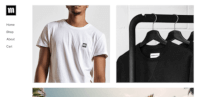 Create your own unique website with customizable templates.