The main entrance to the fort. It was freaking hot when we went, so be prepared if you go there during the summer.

A view of the front entrance. Appearently the original gate was blasted away by French cannonballs, hence the scattered bricks on either side.

A view from inside the fort.

View looking south from on top of the fort.

Other military artifacts you can see, such as the Waian Battery, Waian Fake Cannon, Siyu Western Battery, Shinyo Suicide Boat Tunnels, Xiyu Main Arsenal.

Before you go in, make sure you buy a ticket!

The main entrance to the fort.

View from the inside looking at one of the main cannons.

The only way to get over to the cannons is to walk up some steps on the back entrance of the fort.

A small shed with some old ammunition!

The 12 inch gun to the right of the fort. These three cannons cost about 130,000 pounds at the time.

Some more information about the cannons on the ground that is very hard to read, sorry.

Made by the Brits to fight the French.

The smaller six inch gun to the right of the fort.

Rusted gun track around the perimeter.
Powered by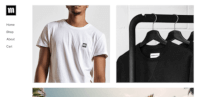 Create your own unique website with customizable templates.