After downloading, go ahead and install the thing.

If you choose to pay by credit card, make sure you only pay once. If after payment you find a mistake in your filing and try to upload again, it will ask for you to enter your credit card again and charge you again. In this case, you need to choose "pay by cash" and it will print out the remaining balance if your taxes amount increased. If the tax balance became less, call your credit card company and cancel the transaction. If the credit card amount is the same, check "pay by cash" and do not pay, because your card has already been charged.
Powered by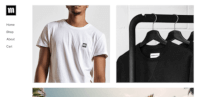 Create your own unique website with customizable templates.