Are you a fan of rice fields, biandang, and rice in general? Chishang is the place for you! As the unofficial rice capital of Taiwan, its unspoiled views of rice fields with a backdrop of the eastern rift valley is one of the most unique and unspoiled scenic areas in Taiwan.

Historical Background:

The name Chishang comes from the town being located near Dapo Pond (or Daopochi

大坡池

). The area was first settled by aboriginal tribes relocated from Pingtung. Qing dynasty Chinese farmers started settling there in 1875, as a reaction to

Mudan Incident of 1871

(in which a crew of shipwrecked Japanese were beheaded by Taiwan aborigines) and the

Japanese punitive expedition to Taiwan

in 1874. After the Japanese took control of Taiwan, Chishang's main industries were growing sugar cane and rice. A train station was completed in Chishang in 1926 as part of the eastern railway line.

Because of its flat land and and abundant water, Chishang naturally became a great place for growing rice. It's rice fields and biandang (lunchbox) have generally been accepted as the best quality in Taiwan. Many of the rice varieties grown here can trace their roots to Japanese rule. Besides its unadulterated rice fields, the area also became famous due to a Mr. Brown coffee commercial shot here (at what is now know as Brown boulevard) as well an ad for EVA Air featuring

Takeshi Kaneshiro

(金城武)a Taiwan born Japanese actor (famous for many movies, the one which I remember him best in is the male protagonist in

House of Flying Daggers

), in which he drinks tea next to a tree. The tree is still there and is growing strong, although it was damaged in 2014 by typhoon Matmo.

I'm not sure if this is the original Mr. Brown Coffee commercial, but its at least pretty close:
Powered by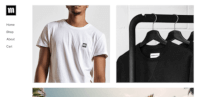 Create your own unique website with customizable templates.