---

Qijin Island (aka Cijin Island or Chijin Island) has one of the most accessible sandy beaches to any urban area in Taiwan. Besides the nearly 10 Km stretch of sandy shores, the island also has an old street with tasty snacks, a seafood market, a lighthouse, an ancient fort, a star tunnel, a shell museum, and much more. It is one of the most popular destinations in Khaosiung and definitely worth a trip.

Background:

Qijin Island was first settled by a Chinese fisherman named Hsu Ah-hua

(

徐阿華

)

in the

1600's

, discovered after he took shelter there during a typhoon. He brought many families with him from Fujian to settle there. They created the first Mazu temple there, Chi Jin Mazu Temple in 1673.

The lighthouse dates from

1883

and was built in the English style.

The fort on the hill to the north of the Island was completed in

1875

during the Qing dynasty.

After WWII, Qijin was made a district of Kaohsiung City. In

1979

, Taiping Island and Dongsha Island were added under the district's administration.

Qijin Island used to be a sandbar peninsula, but was separated from mainland Taiwan at its southern tip to make a second entrance into Kaohsiung Harbor in 1967.

There were plans for a cross harbor gondola but they were

scrapped

due to the height needed to cover the harbor.

How to get there:

By Passenger Ferry: Ferry's leave from

Gushan

near Xiziwan MRT station about every 10 minutes 24/7 (every half hour at after midnight).

By Car/Scooter: Take the underwater tunnel on the south side of the island. Scooters can cross, but not bicycles.

Price:

Passenger ferry crossing: 40 NT

Bicycle ferry crossing: 50 NT

Motorcycle ferry crossing: 80 NT

Showers: Free!

Hours:

24/7

​Map:

Please see below:
Powered by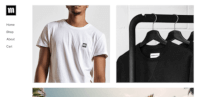 Create your own unique website with customizable templates.