The first time I heard of Neiwan old street was when I asked my Mioali native coworker what there is to do in Miaoli. She told me there was a fun place called Neiwan. It turns out, Neiwan isn't even in Miaoli, its in Hsinchu, but obviously it is one of the most popular places in north-central Taiwan. I am not an expert about this location, but I would like to share my experience here with the world.

History:

During the Japanese rule of Taiwan, Neiwan was mainly a

lumber

driven town, as well as other industries such as mining and mineral extraction. Many Japanese era buildings still remain in the city, such as the well preserved

police station

. The main ethnicity here is Hakka, and you can still find lots of traditional Hakka food in Neiwan like their famed Zongzi.

Some popular destinations for tourists are the

Neiwan Theatre (内灣戲院)

, built in

1950

and and now converted into a restaruant, as well as Neiwan Suspension bridge (pitcured above).

The Neiwan railway was started in

1944

by the ruling Japanese, but construction was interrupted by WWII. It was completed by the ROC government in 1951 to help transport mainly lumber and lime. Now it is used as a commuter train for the suburbs of Hsinchu as well as a destination for tourists.

How to get there:By Train:

Get off at Zhudong station and then take the Neiwan Liujia line.

This takes about an hour from Hsinchu.

By Car:

From Taipei, take National Highway 3 to the Guanxi Exit and travel down provincial highway 3 to Neiwan.

Map:
Powered by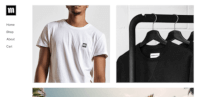 Create your own unique website with customizable templates.