​Cheng Ching Lake (aka Cheng Cing Lake or Ching Qing Lake) in Kaohsiung is one of the most beautiful parks in Taiwan. Much of the lake is full of traditional Chinese gardens and architecture. Because of its size, it cannot be properly appreciated by only going there for one afternoon; there are simply too many things to see and do there.

People often don't realize that Kaohisung has a lot to offer to tourists. Many of the places down south aren't represented as well as sites in Taipei, which is why we want to help everyone realize what a great place it is. I used to live in Kaohsiung and exercise at Cheng Ching Lake daily, and boy do I miss it! There are many lucky elderly Kaohsiung residents that visit the lake daily for free, and I envy them.

How to Get There:
From the Weiwuying MRT station, you can take the 70A bus straight to the main entrance.

Map:


​​Price:
100 NT per person, 50 NT for students, 60/100 NT for cars (there is a discount for cars on weekdays), and 30 NT for scooters. If your ARC or National ID has a Kaohsiung address, you can enter the park for free!

Hours: 4 AM - 9 PM (no entry after 6 PM)

Historical Background:
Powered by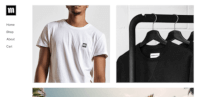 Create your own unique website with customizable templates.