Where is the best view of the second biggest city in Taiwan? Some may say it is the 85, or Shoushan, but actually I think that the best vie can be found at Dongzhaoshan Coffee in Dashu District.

The first time I came across Dongzhaoshan Coffee was while riding my bike through the hills of Dashu. When I saw it, my immediate thought was 'this is where I want to live for the rest of my life.' The coffee shop sits directly on a hilltop that offers veiws from Pingtung to Tainan, with K-town in center view.

Price:
You have to buy something from the restaurant there in order to enter. A meal can be anywhere from 150-200 per person. Well worth it in my opinion.
Alternatively, you can enjoy the view from the road in front for free, although you can't see as much from there.

Hours:
10 AM - 10:30 PM. Closed on Tuesdays.

How to get There:
By Car or Bike:Take county highway 186 to Dashu, then turn left on Zhongyi Road. Once you pass the Guandi Temple, there is a small road to the right next to the parking lot. Dongzhao Coffee is at the top of the hill, and there is free parking!

By Bus: Go to Dadong MRT station and take the bus all the way to Guandi Temple (this will take about an hour and a half). After that, it's a five minute walk up the hill to Dongzhao Coffee.

Please refer to the map below:
Powered by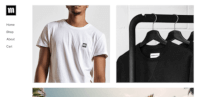 Create your own unique website with customizable templates.