The area around Hujingtou in the island of Little Kinmen (aka Lieyu 烈嶼) is full of historical significance. It was the closest front line in Taiwan after the Chinese Civil War, only 5 KM from Xiamen. Now the museum and displays in the area are open to tourists who can experience what it was like to be on the front lines during the standoff between the PRC and KMT forces.

Background:

The Hujingtou Battle Museum was built in

1988

, and features a castle like building, including moats and cannons on display. The museum details battles that occured on little Kinmen such as the Da Eer Battle and the August 23 Artillery Battle (aka

Second Taiwan Strait Crisis

) in which the PRC and KMT forces battered each other with artillery fire for 4 weeks, killing roughly 800 soldiers in total. The battle resulted in a stalemate, with neither side gaining any ground and the Chinese using up all their ammunition.

The Battle Museum also conspicuously leaves out history of the 1987

Lieyu Massacre

in which ROC forces shot and killed 19 Vietnamese shipwrecked fisherman and tried to cover it up.

How to get there:

From Kinmen, take the ferry from Shuitou Harbor to little Kinmen. You can drive your scooter onto the ferry, or take a taxi once you get to the other side. The fort is on the northwestern corner of the island.

Price:

Free

Hours:

8:30 AM - 5:00 PM every day

​Map:

Please see below:
Powered by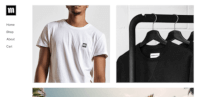 Create your own unique website with customizable templates.