Xiaoliuqiu (aka Little Liuqiu or Lamay Island) is a small island paradise off the southwestern coast of Taiwan. The island is known for its clear water, amazing coral reefs, white sand beaches, and quiet laid back atmosphere. Only a short half hour boat ride from the Taiwan mainland, the island is easily accessible. In addition, the island is small enough that you can round the entire island by scooter in a matter of minutes.

Background:

In

1622

, a Dutch ship crashed on the island, two years before the Dutch began to rule Taiwan, and all but one of the crew members were killed by the aboriginal tribe living on the island at the time.

In retaliation, the Dutch sent a force to massacre the natives on the island.

300

men, women, and children were suffocated alive in a large cave, and the rest of the people were put into slavery by the Dutch. This was known as the

Lamey Island Massacre

. Later Chinese people began inhabiting the island in 1645.

Later the island fell into Qing, Japanese, and ROC rule.

Currently the island is a township of Pingtung County with a population of over 10,000 people. Most of the people on the island rely on fishing and tourism for a living.

The island also has one of the largest concentrations of temples in Taiwan.

Xiaoliuqiu started to become a major tourist destination after

2004

, reaching over 400,000 tourists per year.

How to get there:

The only way to get there is via ferry from Donggang's Dongliu Ferry Terminal. The ferry ride takes about 30 minutes. There is a ferry leaving from Donggang roughly every hour from 7 AM to 5 PM.

Price:

Ferry ride: 410 NT per round trip

Scooter rental: about 300 NT per day. There is a gas station on the back side of the island.

Snorkeling: about 300 NT per hour

Scuba diving: around 2500 NT for 2-3 hours

When to go:

Anytime! Xiaoliuqiu is a tropical island that has warm water and temperatures (above 25 degrees Celsius) year round.

Map:

Please see below:
Powered by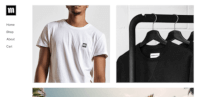 Create your own unique website with customizable templates.