Maoshan Tower is an ancient pagoda dating to the 14th century AD that sits on top of a hill on the southwest side of Kinmen Island. From the top of the hill, one can see pristine views of the Xiamen Harbor, the Taiwan strait, and Kinmen Island. The hike takes about 10 minutes and is definitely worth a stop on your trip to Kinmen.

Brief Historic Background:

There are three ancient towers in Kinmen: Wentaibao Tower, Daoying Tower, and Maoshan Tower. The towers were originally built in the

Ming Dynasty

by Jiang Xiahou 江夏侯 under the Hongwu Emperor (1368-1398 AD) for military purposes to ward off pirates, and to act as landmarks for ships (kind of like lighthouses).

Maoshan Tower was built in 1387 AD.

The tower also served as target for the PRC during the 823 Artillery War in 1958, killing many soldiers stationed around the tower. To make it less of a target for the communists, it was taken down for a few years. During deconstruction, a few people were crushed by the stones (the local people said this was due to the wrath of the ancestors). However, sometime around the end of martial law in Taiwan, the tower was

rebuilt

to its current form.

The tower was struck by lightning in 1997 causing some damage, so the Kinmen City Government installed a lightning rod on top of the tower.

How to get There:By Scooter or Car:

On Kinmen Island, take Xihai Raod Section 1 西海路一段 south past Shuitou Village and you will see it on top of a prominent hill.

Hours:

24/7

​Map:

Please see below:
Powered by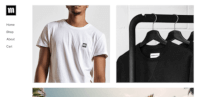 Create your own unique website with customizable templates.