Qimei is a beautiful island getaway on southernmost end of Penghu County. The main attractions there are the iconic double heart rock (Twin Hearts Stone Weir), as well as little Taiwan rock. Getting there is not easy, but it is definitely worth the visit.

Qimei's History:

The name Qimei, meaning seven beuties, refers to

seven women

that committed suicide during the Ming dynasty on the island (in the mid 1500s), rather than be defiled by raiding Japanese pirates.

The name also has come to mean the seven beautiful things about the island: the scenery, seawater, products, hearts of the people, geology, buildings, and history. Taiwan touch your heart!

This island and double heart rock are also central to some of Taiwan's tourist marketing in the recent past.

The island is 7

km

2 and has a population of just under

4,000

people. The main industry is

fishing

and fish farming, but goat and cattle farming is a growing industry as well.

How To Get there:By Boat:

Boats leave daily from Magong (Makung) from 6:30-9:30, stop at Wangan island, and make the round trip back in the afternoon. It takes about 2 hours to get to Qimei from Magong, and then 2 hours back. A boat ticket for one person round trip from Magong is around 800 NT.

You can buy ferry tickets at the dock or via travel agency (travel agencies include scooter rental, but times are not as flexible).

You can also reach the island by boat via port of Kaohsiung for about 900 NT.

By Plane:

There is an airport on Qimei with service to Kaohsiung and Magong.

By Swimming:

Do not try to swim there!

Map:

Please see below:
Powered by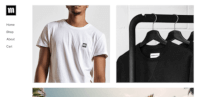 Create your own unique website with customizable templates.